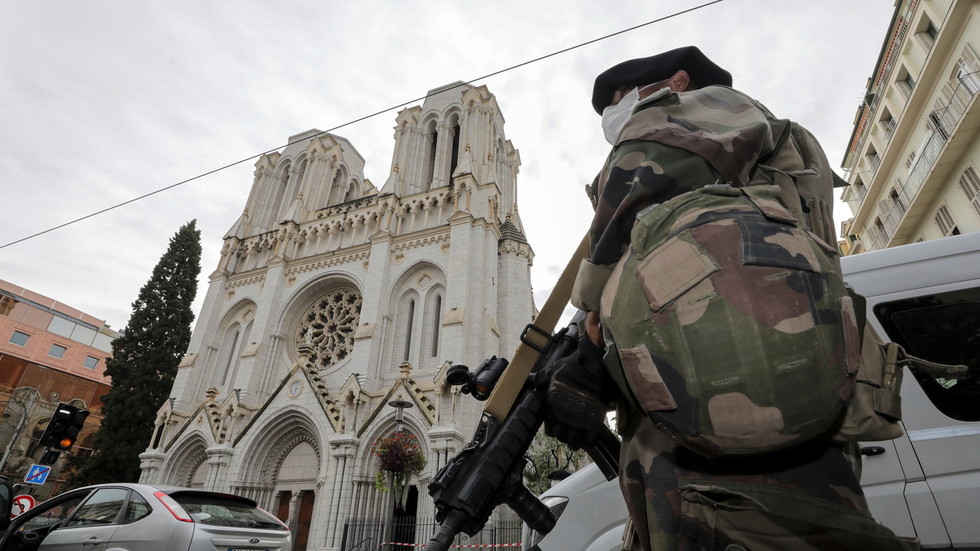 A 47-year-old man has been detained as part of an ongoing probe into a deadly attack at a church in Nice, France. He is believed to have been in contact with the assailant before he carried out the stabbings, local media reported.
On Thursday, three people were killed by a knife-wielding man shouting "Allahu Akbar" at a church in the French city. The alleged attacker was identified as a 21-year-old Tunisian migrant who had recently entered the country from Italy. He was shot by police and is currently in serious condition.
BFM TV, citing police sources, said that the man taken into custody had been in contact with the suspect a day before he carried out the killings.
Like this story? Share it with a friend!